I love old windows, whether they are attached to a lovely cottage or not. The first old 6-paned sash window that I ever purchased cost me $10 at an antique mall. I don't know why, but I just had to have it! This was around the time when Target was selling 6-paned mirrors that, well, looked like a window. I thought..."hmm, I can turn this old window into a mirror that I can hang!" Well, it cost me $40 to have the glass panes removed and replaced with mirrored panes. It was worth it for everytime I looked at my "new" mirror, it made me smile! Anyway, here are some great ideas for old windows. ENJOY!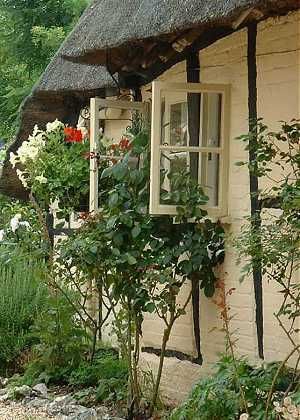 Windows
-- they're the view into a
quaint

cottage
or a stately
home
.
Sadly, for one reason or another, they're oft times
disgarded
and left for
dead.
Ah, but if you are thrifty and have a
love

for

the

old
and the
disgarded, you can bring
life
back to
old
windows
and turn them into
treasures...
like these!

This was
created
especially for a nursery...just
beautiful!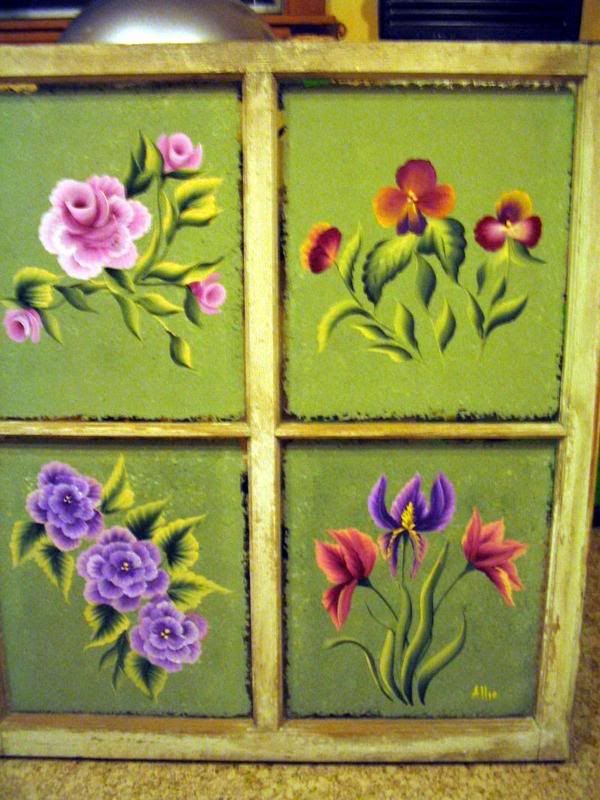 This one makes me want to spend time in my
garden
...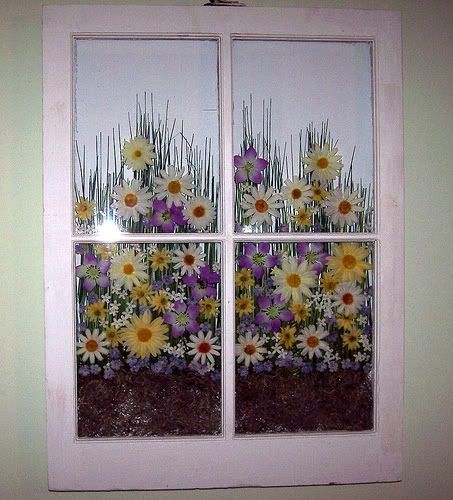 Friendly,
timeless
daisies...
Now, this is truly
creative
...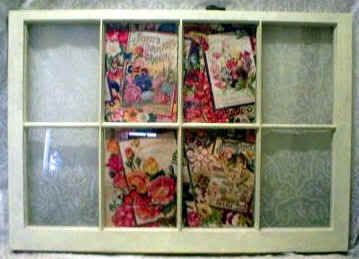 Nothing's quite so
romantic
and
cottagey
as old flower seed packets and
lace...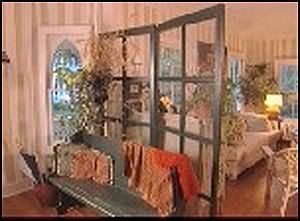 A
shabby

version of a room divider made from 2

old windows
hinged together...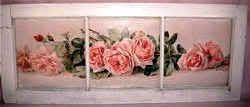 Dreamy,
romantic roses
....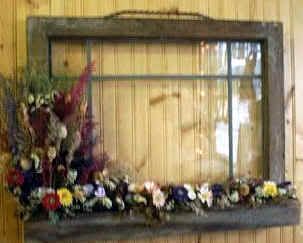 Dried
flowers
; very
romantic
and

cottagey!
Light and
springy...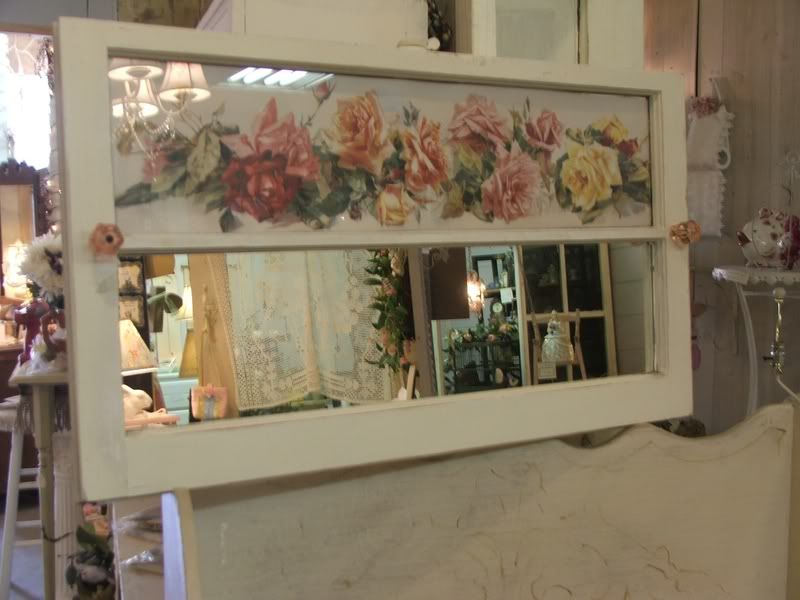 Perfect for your
romantic cottage
entry way....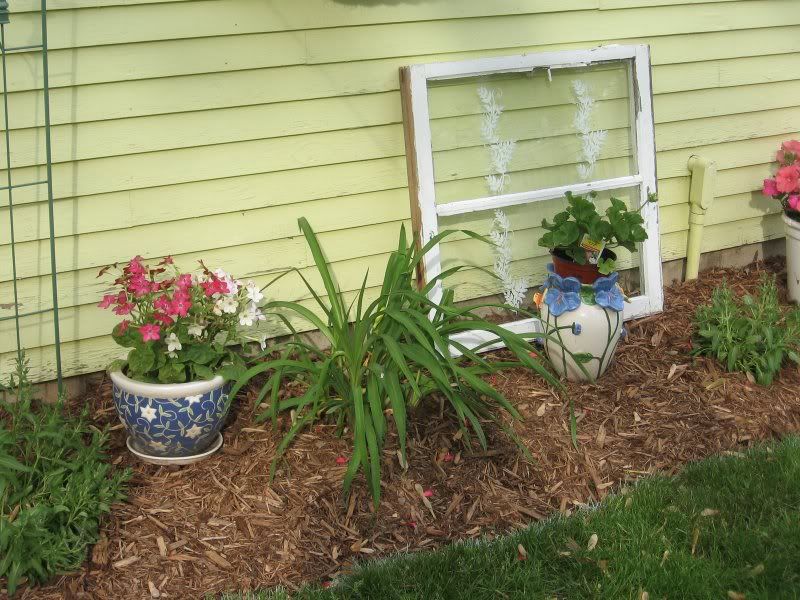 Sittin'
pretty
in the
garden...
Shabby and
proper....
Simple
and
elegant....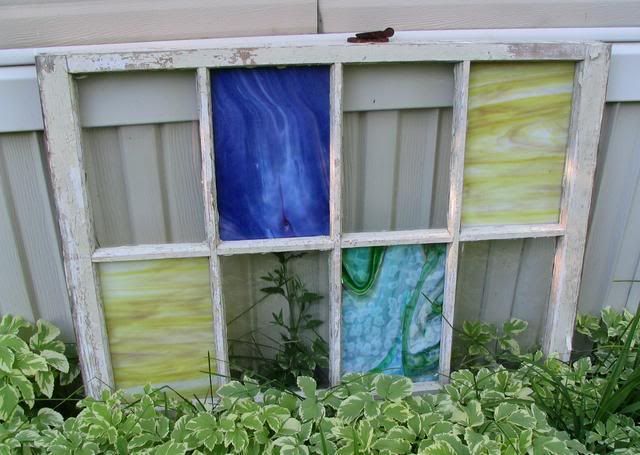 Here are three more for
the garden...
Reusing Old Windows
By Tamera Bastiaans

This is a wall hanging I made with an old window. Here are the directions!Supplies:
1 old window I got mine at a grage sale for $3)1 old board (about a 1"x 9"x the size of your window)
1 yard of fabric to match your decor
1 floral swag to match decor and fabric
PaintStaple GunGlue Gun
Picture Hanging Kit (the kind with wire and screws with eye holes for heavy pictures)

Directions:
Clean up the beat-up old window. Screw the 1x6 onto the bottom side of the window. Paint the window and the shelf. When it is dry, do one last clean up, getting all of the excess paint off. Stretch the fabric across the back of the window and staple it into place. Attach the picture hanging kit to the back. Attach swag to the top front with glue gun, or nails, or staple gun. Viola! I love mine!!